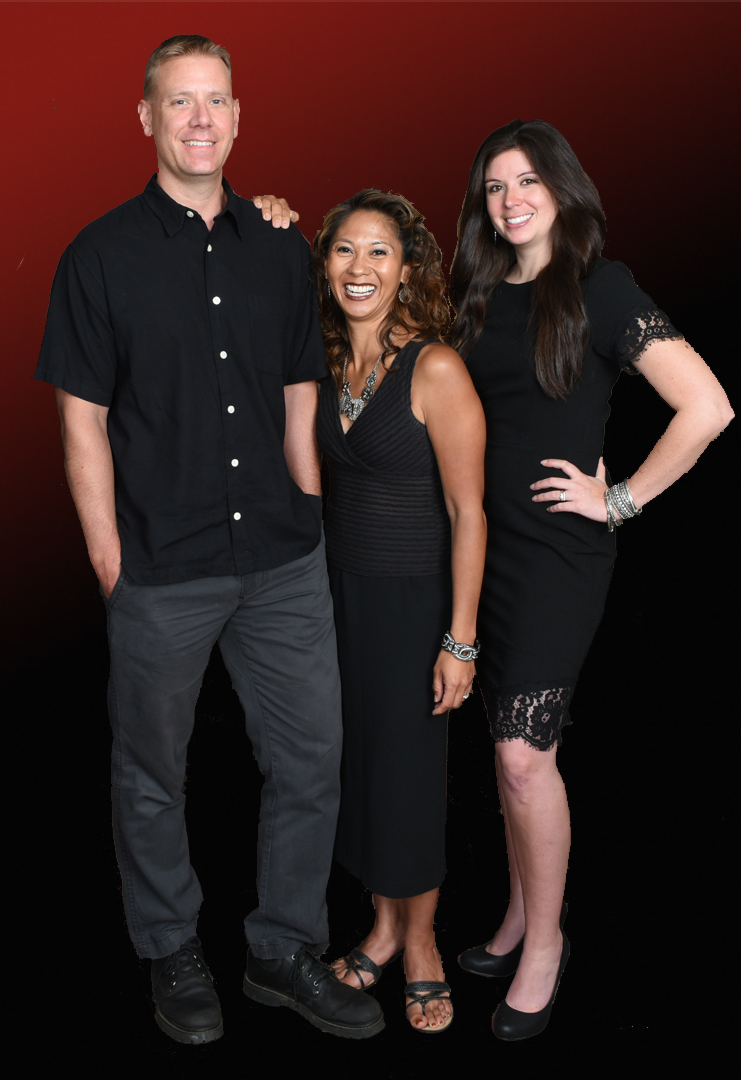 Owner/Brokers | REALTOR Realty World Heritage
Realty World Heritage
1986 Soco Road (Hwy. 19)
Maggie Valley, NC 28751
Email Phone: (828) 926-5200 Toll Free: (800) 627-1072 Fax: (828) 926-1985
About Mallette
You will find our background as a team very diverse and our specialty is SERVICE! Throughout our real estate careers we have been able to share many of our past experiences to entertain and enlighten your buying and selling experience. We strive to practice the same work-ethic, caring and attention to detail that we have used in a university athletic setting for years. We both have had the privilege to work for the University of Southern California and Western Carolina University in neighboring Cullowhee. We fell in love with the area, the people and the culture.

In January 2007 we made the decision to purchase REALTY WORLD-Heritage after working as Realtors for nearly three years for the company. Needless to say moving from Los Angeles, CA was a big move for us. The consensus of our big move has been a positive one and regularly attracts our friends and family. Over the years we have experienced that true small town feeling of friends and neighbors that soon became extended family. Our children were born in Maggie Valley and it is a decision that has enriched our lives over and over again. We are thrilled to raise them in such a caring environment full of culture, nature, history, family and good friends.

We feel that you will find we are on the cutting edge of technology, knowledge and service to make your buying decision in Western North Carolina as successful as ours was. Your dreams and investments are as important to us as they are to you. We tell people we meet that "Some things are better together in Maggie Valley", our invitation to you is give us a call so we can start working for you today.
What's My Home Worth?
Mallette's Testimonials
Evan Johnson and David Smith recommends Mallette Real Estate Team Nov 23, 2016 Tom and Christine Mallette and the Team not only helped us find and buy our home over 10 yrs ago but also helped us sell our home. They have been friends who we could always count on for good advise. They are very professional and always ready to answer any questions about the process. The return phone call in a timely manner which we always appreciated. We would highly recommend the Mallette Real [...]
Robert L. Ross III, MD, MPH recommends Mallette Real Estate Team Feb 23, 2016 It was a pleasure to work with Tom and Christine. Tom is knowledgeable, helpful and tirelessly persistent in his attention to details. He was able to find exactly the property we were looking for and follow through even after closing. I would not hesitate to recommend his agency and use them again myself.
Brad Smith recommends Mallette Real Estate Team Jan 31, 2017 Very pleased with the performance of the Mallette Team. Our property was very well advertised and represented. I couldn't have asked for a better experience. Thank you Tom and team
Andrea recommends Mallette Real Estate Team Jan 18, 2016 Tom was great at listening and understanding what our needs and wants were on our quest to find our 1st home. He was also able to work around and accommodate my husbands crazy work schedule that takes him out of town often. Working with Tom was a wonderful experience all around from the beginning searches to closing with a great deal! We would definitely recommend him to anyone looking to have a great experience buying a [...]
Marty & Karen Klein recommends Mallette Real Estate Team Home Buyer Jan 31, 2017 Tom was wonderful to work with during the process of buying our home. He was always available with any questions we had. He was very personable and a pleasure to work with. We would definitlely recommend him!
Jack and Sandy Morgan recommends Mallette Real Estate Team Seller and buyer Mar 6, 2015 Tom did a great job for us. He sold our home in two weeks, then he found the perfect new home for us. The new home would not have been anything we would have looked at but he was so intuitive, he knew what we were looking for. He handled the whole process, if he was not there i doubt if the sale would have occurred.
John Daniel Nyce recommends Mallette Real Estate Team Dec 6, 2015 Tom went the extra mile even though it was a relatively low purchase price. He was always available when I called and performed like a real pro.
Leslie Goff recommends Mallette Real Estate Team Jun 8, 2015 I enjoyed working with Tom on my two real estate transactions. He had the answers to my questions. I would be happy to work with Tom on any future real estate transactions.
Anonymous recommends Mallette Real Estate Team Jun 6, 2015 Becky and I have been looking for a home in the mountains for some time. We started in North Ga. and just could not find anything including a good agent. After sometime we decided to try the Maggie Valley area. Becky ha s a cousin who lives in the area, so she called her and she gave us Toms name and number. That was the best information we could have gotten. We contacted Tom and made arrangements to meet with him. We [...]
Diane recommends Mallette Real Estate Team Mar 15, 2016 Tom did a fantastic job selling my house. It had fallen into disrepair and had several major issues which would be costly to address. Despite these challenges, Tom stayed the course and continued to show my house, assuring me that it would sell and the right buyer would be found. It was a long journey, but thanks to Tom, the home was successfully sold! I highly recommend Tom and his agency. They're marvelous!