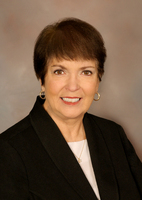 Carolyn Lauter
Broker/Realtor REALTOR
Broker/Realtor/ABR in love with the mountains and people of Western North Carolina would like to share knowledge and experience with you. If I were to run an ad it would read a lot like that. Come let me share what I have experienced and know about Western North Carolina and Maggie Valley. I started with REALTY WORLD-Heritage nearly 15 years ago in Vacation Rental and Property Management. I got my NC real estate license in 1995 to better serve my clients. It was that decision that opened up a whole new level of Real Estate service. Since stepping over to the REALTY WORLD real estate team from property management, I quickly became one of the top producing agents and continue my education to keep up on all of the latest developments in the area so when I serve as your agent, whether you are buying, listing or building that I can confidently guide you through every step of the way. There are challenges in the mountains that are unlike other regions. As your agent I will make sure that you are an informed investor and you can rest assured that your decision to buy or build in the area is the right one. Maggie Valley's primary market is 2nd home investments and many go into a Vacation Rental program to help the owner offset expenses. I know the region, I know the people, I know the regulations and I would welcome the opportunity to get to know you. Stop by the office and let's have a visit to determine your ideas plus needs. See you soon!

What some of my clients have to say:

"Thanks to Carolyn Lauter we found the ideal 2nd home for us. We have lived in about 30 different locations & have been involved in 20 or so Real Estate deals both with & without Realtor involvement. From our perspective this has been the best managed and least stressful deal in our experience thanks to Carolyn's attention to detail and schedule. You are fortunate to have Carolyn as an associate..."-D.Berger & M.Berger

"I appreciate everything you did for me helping me buy the "little cabin on the mountain!" You are the best real estate agent I've come in contact with in the real estate business. Try to check it from the other end and you'll see what I mean. Thanks for your honest professional way of doing things." – M. Eubanks
Philip Mohr made a recommendation about you!

"Carolyn did an outstanding job for us! Our house sold in almost no time at all, and she helped us to pick the perfect new home to move in to. We were kind of new to this process and didn't really know what to expect or really what we wanted in a new home, but she was incredibly helpful (and patient!!) with us as we moved through the process. I really don't know how we compare with other clients she may have had, but if I had to guess I would say we were probably pretty "high maintenance" as far as what we needed with our current home and our new one. But, Carolyn never hesitated in meeting our every need at every turn!! At first I wanted to sell our home ourselves, but my wife talked me out of it. To be honest, I don't think we ever would have made it this far on our own. Carolyn was easy to work with and really made it all happen for us. Thank you Carolyn!!!"
Janet Jones made a recommendation about you!

"Thank you so very much, Carolyn, for your help in selling our property in Maggie Valley. With your help, we were able to make the perfect closure to a " special " part of our lives in the Great Smoky Mtns. our parents had enjoyed 20 wonderful years there during the summer seasons. Through you, Carolyn, God brought the perfect couple to purchase, and love, our Mountain Home. Thank you, Janet Jones"
Monty and Melanie Naffke made a recommendation about you!

"Carolyn Lauter was so easy to work with! Completely professional, providing helpful insight - but low key and no pressure at any stage of the process - listing to closing! We were so fortunate to be able to sell our Maggie Valley home in the (then) current market - lots of comparable inventory taking extended times to sell. We had a buyer in less than 4 months in the dead of winter no less! Realty World Heritage was the listing office when we purchased the land for our home in 2006 with Nina Messer as our agent. We were happy to see that she was still involved and helped facilitate the sales process with our agent Carolyn. We chose Carolyn to list our home after extensive viewing of online listings in the area and hers presented very well with excellent professional photography. Great Job! Thanks Carolyn"
Peter Cotter made a recommendation about you!
"I recommend Carolyn Lauter for her professional manner in handling our recent sale. Her attention to detail made the process much smoother. She was an asset to our sale under our personally difficult period. I commend her and thank her for her patience in bringing the sale to successful conclusion."
Elise & Wil Anderson made a recommendation about you!

"Carolyn was very professional, knew the local market, and a pleasure to work with. She happened to be a dual-agent in our transaction and we still felt well-presented. We would use Carolyn again."