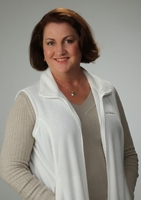 Jaci Reynolds
Realtor Haywood County
Building lasting relationships by providing top notch service in the Haywood County area.
Selling a home today requires creating a dominant online presence since 90% of all buyers begin their home search online. I will make sure your property receives online exposure at 800+ real estate sales websites, on Facebook, twitter, LinkedIn, via email, postcard distribution, and YouTube, including SEO (Search Engine Optimization) that helps feature and highlight your property online. Your home will be 'everywhere'!
As a buyers' agent I will take the time to listen and learn about your needs, wants, and desires in the home search. The details matter in finding the right home.