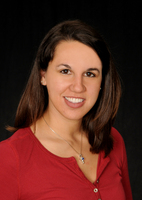 Jessica Furse
Realtor/Broker REALTOR
Hello. My name is Jessica and I would love to help you with all of your real estate needs.
About Me:
I am a twenty-eight year old graduate from Western Carolina University. I graduated
with a degree in Emergency Medical Care with a concentration in Science. I bet you
are wondering how someone that studied medicine is capable of selling your home or
assisting you in making your dream, of home ownership in Western North Carolina come
true. Simple really, I love what I do which makes me great at what I do. No worn out
crusty old agent here. Not to mention the numerous classes I have taken...
I am always excited to meet new people, learn new things (which are very helpful in
the sales industry and in the medical field). One of my personal mottos is: Never stop
learning. The day we stop learning is the day we stop moving forward. Which to me
is what life is about: moving forward. Whether it is the purchase of your dream home,
your next three mile run (I love to run), moving to another part of the state or country, or
whatever your next adventure in life is, I can help you.
Background:
+I received my Real Estate License in 2009 and have been with Realty World Heritage
ever since.
+I work for Haywood County Emergency Medical Services, so you may see me if you
have to call 911 while living/visiting the area (I sincerely hope I do not meet you this
way).
Hobbies:
+ Home Renovations
+ Baking
+ Learning New Things
+ Running Adventure Races (Completed a 12 mile Tough Mudder!)
+ Hiking
+ Adventure Sports
+ Anything Outdoors
+ Traveling
+ Meeting New People